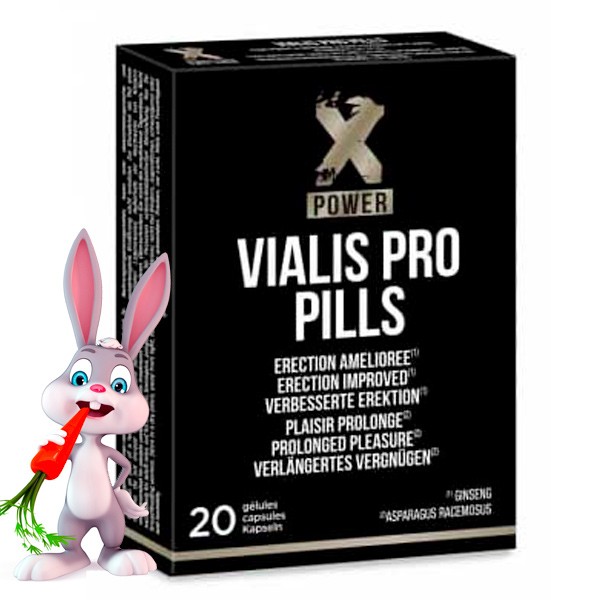 Bull Power
Platelet of 10 Bull Power capsules for men for strong and long-lasting erections throughout sexual intercourse
Aphrodisiac Bull Power
Bull Power for men increases the blood flow to the penis. The results are fast and the penis will grow in size and your erection will be strong and last longer, much longer. Supplied in packs of 10 capsules, Bull Power for men is a natural sexual stimulant for men who want to stay healthy longer, more than once. Increased stamina, control over ejaculation control, what more can you ask for for quality intimate relationships. Manufactured in compliance with European standards by PharmaQuest laboratories. Be careful, one capsule of Bull Power maxi per 36 hours.
.
Dosage of Bull Power 
Take one Bull Power capsule with a large glass of water, 30 to 40 minutes before the presumed onset of sexual intercourse, keep out of reach of children, away from heat, in a clean and dry place. Do not exceed the recommended daily dose. If in doubt, ask your doctor for advice. 
.
Composition of Bull Power 
Cellulose (filling agent), 300 mg of Siberian ginseng, 240 mg Panax ginseng, 200 mg of Tribulus terrestris, 200 mg of L-Arginine, emulsifier: E466, anti-caking agent: E570, 50 mg Damien leaf 50 mg, 50 mg Sarsaparilla, 50 mg ashwagandha, 22.5 mg of Vitamin E (Acetate DL-alpha-tocopherol (188% RDA*), 20 mg ginkgo biloba, anti-caking agents: E572, E551, emulsifiers: E464 E463, 10 mg of zinc (Zinc Oxide) (100% RDA*), 6 mg Vitamin B5 (Calcium D-pantothenate) (100% RDA*), 1.8 mg Vitamin B6 (pyridoxine hydrochloride) (129% RDA*), 1 mg copper (copper (II) sulphate (100% RDA*), 30 mg Selenium (selenic) (55% RDA*), coating agent: E903, Colours: E171, E133.* RDA = Recommended Daily Amount
.
Warning Bull Power 
Bull Power dietary supplements cannot be used as a substitute for a varied and balanced diet. To be consumed as part of a healthy lifestyle. Do not exceed the recommended daily dose. Do not leave within reach of children. Not for use by pregnant or breastfeeding women, and by people undergoing medical treatment. For your health, eat at least five fruits and vegetables a day, exercise regularly, avoid eating too much fat, too much sugar, too much salt, avoid snacking between meals.
Data sheet
Box of :

20 caps

category :

for men
16 other products in the same category: