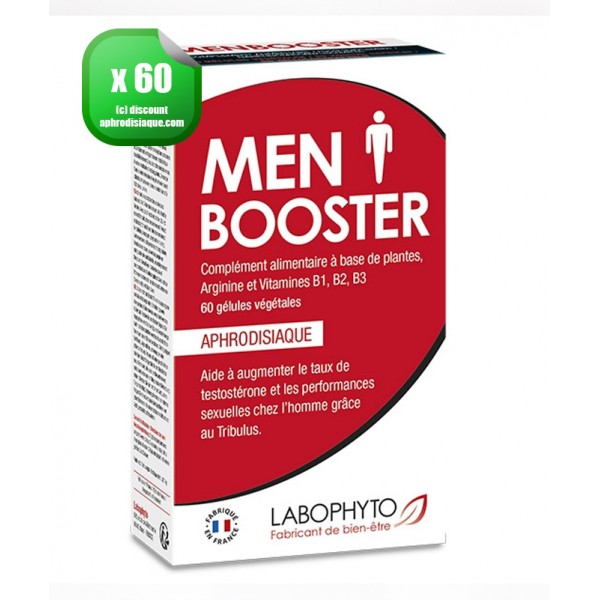 Men Booster x60
Prosolution pills contain a unique blend of natural extracts and aphrodisiacs designed to help stimulate male performance.
Men Booster, aphrodisiac capsules for men
Men Booster capsules contain a unique blend of natural aphrodisiac extracts designed to help stimulate male performance that have been acclaimed by thousands of men for over 10 years. Now with a new and improved formula, Men Booster Sexual Stimulant can really help take male performance to the next level and give men the energy and confidence they seek during sex.
Optimized for male performance
A product that has proven itself on the market over the past decade
New and improved European formula
Only 2 capsules per day
With Panax Ginseng, Maca and L-Arginine, only herbal
Sexual disorders are common in many men and, according to the British Sex Survey, 42% of them reported that they had experienced one or more performance difficulties. As a result, there are many men looking for natural ways to improve performance, with trust marks and natural ingredients that are beneficial to erectile dysfunction.
.
Composition of Men Booster
L-Arginine (as L-Arginine HCI), Fenugreek Seed Extract 50% Fir, Maca Root, Holy Basil Extract 10:1, Reishi Mushroom (Fruit), Amla Berry Extract 40% SE - Tannins, Bladderwrack Root Ext 0.2% SE - Iodine, Korean Panax Ginseng Root, Butea Superba Root, Curculigo Roots (Musli), Cordyceps Sinensis Fruit Extract 7% SE, Momordica Fruit, Dicalcium Phosphate, Cellulose, Croscarmellose Sodium, Stearic Acid, Silicon Dioxide, Magnesium Stearate, HPMC, Titanium Dioxide.
.
Using Men Booster
To use the food supplement Men Booster, simply take 2 tablets per day, preferably with meals. We recommend taking 1 tablet with lunch and 1 tablet with dinner. As this supplement is made from natural ingredients, there are no side effects. Do not exceed 4 tablets per 24-hour period and as with any new supplement, we always suggest that you read the ingredient list to check if you have any personal allergies.
For your health, eat at least five fruits and vegetables a day, exercise regularly, avoid eating too much fat, too much sugar, too much salt, avoid snacking between meals
Data sheet
Box of :

60 caps

category :

for men
16 other products in the same category: